What are the advantages of having a professional pool keeping?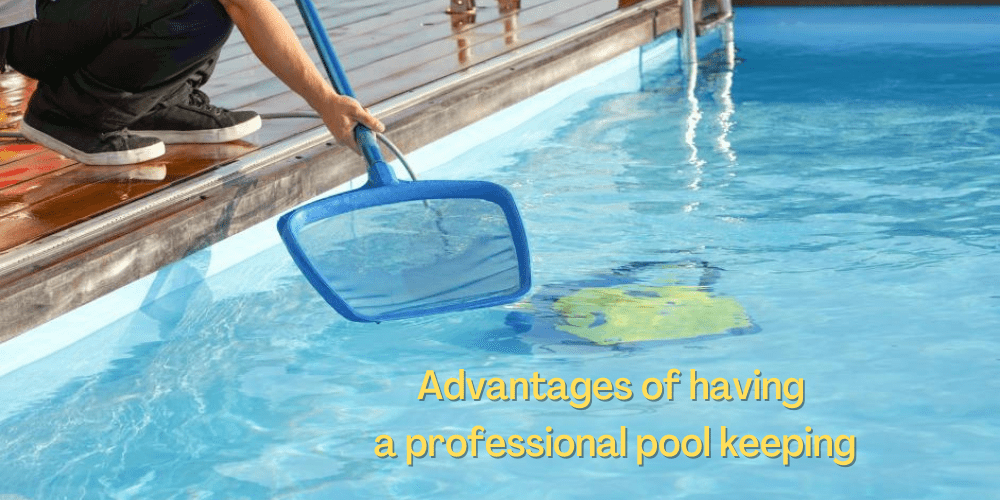 By appearance, it looks to be a pretty easy job to disinfect and do the swimming pool maintenance or Swimming pool upkeep. We have seen individuals doing this, combing a filter on the surface, applying some chemicals, and it seems as though the task has been completed. It appears so easy that certain new pool users are fooled by the news or to spare themselves a little cash before remembering that this solution to DIY is a bad investment most often. Then why do you need to get your pool properly treated and washed for the rest of your existence, and what are the advantages and tricks to keep your pool 'prepared for swimming'?
Saving cost
Skilled pool service definitely charges further than DIY treatment,
but in a long-term way, it will save you money. In order to maintain your pool, you need advanced equipment and chemicals. You eliminate the need to buy and store these things at home by recruiting a specialist. In addition, technicians are qualified to detect concerns that pool owners might not find easily. This helps swimming pool designers to detect leakage, fix rips and maintain the filter and the pump until major issues occur. Early warning of problems will save you considerable maintenance and replacement costs.
Choose an accomplished and competent group
It is just as necessary to choose the right company to manage your pool as to choose a company first to build it. It is a smart decision to verify the duration of your repair business and the expertise of the technicians. A long-standing business of experienced engineers would use their expertise to maintain the pool in prime shape and quickly detect any potential issues.
Disinfecting in a timely manner
They will maintain the cleaning and repair of your pool and appliances with a routine cleaning programme. This makes the water in your pool clean and sparkly. It protects the equipment in good order, which will make your pool and facilities more long-term.
Professionals do everything they need to keep the pool untouched including:
Checking and treating water chemically
Check filter pressure and backwash when necessary
Brushing pool walls and tiles.
Tranquil mind
Hiring specialists at 5 stars offers you tranquillity so the specialists look after your pool and maintain your pool perfectly. Trained maintenance technicians can disinfect and preserve your pool as much or as little as you want. Pick a good daily, two-weekly or weekly service or retain your pool 12 months a year under the common all-year deal.. When you use a licenced pool cleaning service, you can trust it and it is safe for those who use it.
Checking machinery and integrity
Skilled pool maintenance serves you the most when the experts know when and how to utilize your pump and filter to make sure your engine(s) don't flame out. They can also locate and correct rips or other disruption, including leaks and fixes before they create a concern. Professionals of the pools are skilled in detecting and fixing issues which are not readily identified by non-professionals without adequate pool purification equipment. You will then appreciate your pool without worrying that it is safe, transparent, and usable. Or else you have to go for a Swimming pool renovation.
Appropriate chemical equilibrium
It's not always simple to achieve the right chemical balance in your water. Improperly controlled chemicals could be responsible for bacterial growth or for the blooming of algae that may impact your health. False pH or abnormal concentrations of chemistry will irritate your eyes, ears, nose, mouth and skin. The incorrect chemical balance will also affect content in your pool and cause leakage, premature wear and other problems. You should frequently test the water and include additives if appropriate, so the fact that professionals consistently review it means that you do so properly.