The relation between landscape artistry and technology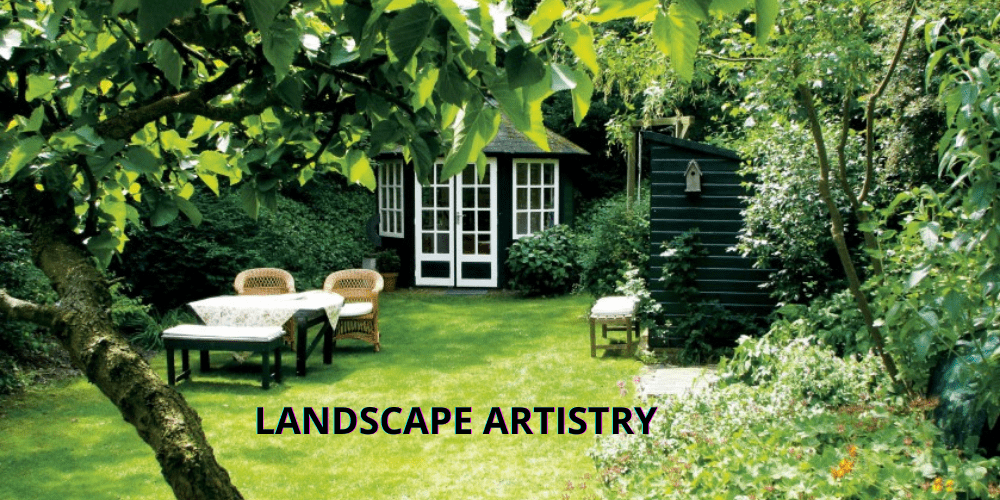 Landscape designs are not just about looking excellent but it should be made convenient with all the necessities for various sorts of people and also by keeping the forthcoming ages in mind. Which should be noted by every landscaping designer. In designing these landscapes it is important for us to have thoughtful attention on how much space is required as it is essential to keep the constancy in our thought process. We ensure that our designs are acceptable for both humans and nature, which makes this approach a great one.
Landscape can be created both outdoors and indoors: our projects are built to provide visitors with journey and insight – we research biomimicry and robotic technologies, but sometimes the beauty of a project is as easy to find as stands for natural trees, which are planted to promote the co-existence of nature with humankind.
Landscapes are not just meant to be an ornamental element to support a building but it has a more meaningful intention than that. These can be supporting the ecology or environment by preventing erosion of the whole place which can be called as a practical purpose. Even the landscape designing should be a component of the structure design and not a distinct element of the whole outlining.
Landscape artistry
This environment, art and science are distinctively related to the garden and landscape designs created. It functions specifically at the boundary of humans and nature and establishes intermediate areas between the exterior boundaries of buildings and engineering systems and the surrounding ecological forms and mechanisms. This is valid everywhere the soil remains to be handled wherever it can be placed into tanks, anywhere open land is exposed to the environment. For larger houses and garden areas in the city, rural parks at the outskirts of towns, for commercial and urban gardens, central squares and rooftop decks.
Landscape art and technology
Garden and landscape design is a craft herein as it generates encounters which enhance your spirits, extend your view and strengthen your lives with people. It is a technology as far as the processes and materials become reliable. And it is specifically connected to and descriptive in nature, in that organic materials and scenes are integrated. While conserving natural environments, like a regional Park, is of primary significance, art and science manifest in the expertise and sensitivity that the natural environment is connected to with appropriate facilities and improvements. On the other hand, in an urban square, the trees in the boxes or holes in the pavement may be a natural feature only. The architecture and development on the entire square, including the presence of trees as representations of nature, positioning them in friendly ways and as sources of shadow, then disclose art and technology.
In some facets of horticulture represented in planned gardens and landscapes, arts, sciences and nature are most closely intertwined: the increased diversity of herbaceous and woody plants; a cultural activity that encourages their greatest contribution to the scene; and the techniques and abilities to manage and reshape plant types in a number of cut fences and flowers.
Most of the art understands, displays signifies the environment in one way or another. But unlike this, garden and landscaping use more refined structures and elements where the straight engagement of nature can be seen. Garden and landscape design must overcome not only aesthetic but also technological and practical challenges, as with most other crafts. Gardens are meant for horticulture and observing; parks are intended for active leisure and casual relaxing. To avoid rain, gravel in summer and mud in winter, the earth's layer must be protected. Water tends to flow downhill, and even light greenhouse systems must be sufficient. With the help of a Landscaping contracting, you can easily convince your ideas with them.